FIRE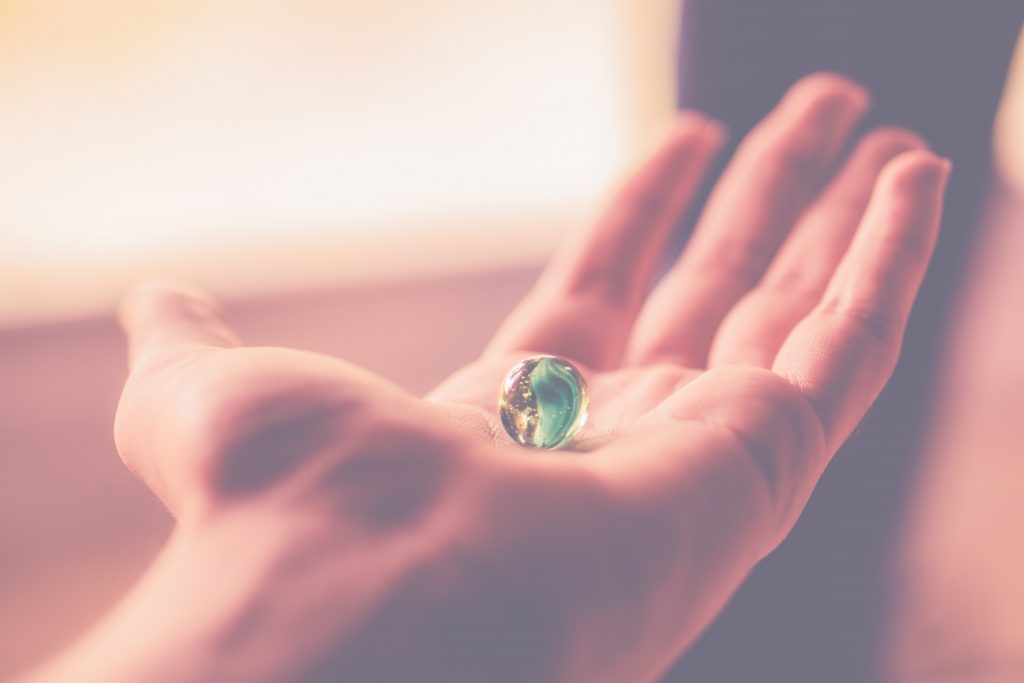 Case Study: How to Live on Your Terms
The journey to FIRE looks different for each person, but provides opportunities that traditional employment paths do not. Ashley Stieger's road toward FIRE did not start out with a clear goal toward financial independence. She was led by several milestones in her life to find what better suited what she wanted and what her family needed.
Ashley went to college in West Virginia to become a counselor in 2003. There, she met her husband-to-be Roddy. In 2014, they had their son Cameron and she became a stay-at-home mother (SAHM). Roddy is an attorney and partner at a law firm so his salary, along with some budget planning, allowed Ashley to leave her professional job and focus on her family.
The decision to stay at home evolved quickly. She and Roddy started discussing having kids and what their family would look like. Then in three short months, they actually became pregnant. Six months in, Ashley and Roddy decided she was going to transition to a SAHM.
"It was awesome. I was already looking to make a change at the time. I found fulfillment in things I was doing, but felt it was time for a job change whether another counselor job or something new. It just worked out," Ashley said.
In her new role as a mother, Ashley began exploring ways to financially contribute to her family while keeping her schedule flexible.
"Initially, I wasn't looking for ways to obtain financial freedom. What I wanted was not just a hobby, but some kind of self-fulfilling career that was also flexible," she said. "Investing was a good option."
In 2017, she stumbled on BiggerPockets, read Rich Dad, Poor Dad and researched real estate opportunities. Ashley looked at potentially dabbling in AirBNBs. She and her family love to ski so she hoped a mountain property could help support her family and their passion. However, her self-education found the seasonal nature of the property may not have numbers that jive. She thought about consulting and helping others do AirBNBs. Gradually, her real estate focus shifted to outright owning properties.
Ashley found she enjoyed analyzing properties and her long distance real estate journey began with her family's first purchase in November 2018. Her research led her to Ohio where they were familiar with the landscape, had some family and friends there and mostly importantly, the market conditions were promising for a good cash-on-cash return (COC). COC, put simply, is how much money you earn on an annual basis, compared to how much you put into the deal originally.
Ashley and Roddy found their first deal in a duplex in Dayton, OH. They made the purchase with a cash-out refinance on their Denver primary residence home. The Denver market has been experiencing rapid appreciation, to the tune of double the national average rate(Denver's rate around 6 percent, national rate around 3 percent). The Stiegers were able tap into that appreciation and use the funds from the refinance for a down payment on their first investment property.
A cash-out refinance is a new mortgage taken out on an existing home loan. The loan is generally evaluated by the amount of equity you have in the property. Equity is calculated on the value of your home, less that amount owed on your mortgage. If Ashley's home value at purchase price was $500,000, and she had a downpayment of about $100,000, then she would have $100,000 in equity. If the home appreciated 6 percent per year for two years, her home would be worth about $562,000. The equity in her property would then be $162,000.
The value you can refinance for is generally between 80 to 90 percent of the equity in the home. Then the money from the refinance goes to you as cash. The interest rate usually increases from the original mortgage rate, but the rates are generally lower than a home equity line of credit or HELOC.
Since the initial investment, Ashley and Roddy have purchased three other properties: one duplex, a four-plex and a single family home they closed on in January 2020. They finished the renovations in the summer of 2020, which was delayed due to COVID issues. However, they were able to get a tenant in place. They purchased and renovated the home with a hard money loan and then BRRRR'd the property.
They have since sold the four-unit and two other properties in Dayton. They are building their cash reserves while they figure out their next moves in real estate investing, with potentially an eye on investing closer to home in the Denver metro area. This focus is partially the result of Ashley's own research and familiarization with Denver through her new role as a real estate agent.
In July 2020, Ashley earned her real estate license. Around the same time, a friend passed on an opportunity to work at a brokerage in Denver. She went for the interview and it seemed like a good fit. And so the next chapter of Ashley's career path and real estate investing journey continued.
Having started in the thick of the COVID pandemic, Ashley has been able to work from home and have somewhat of a flexible schedule. It's been an adjustment for her family as they learn to juggle her new professional responsibilities and redistribute the more familial ones.
Since becoming an agent, Ashley has closed three deals. Her new job allows her to accumulate income toward investments while also keeping an eye on the local market. Her original goal was to get her real estate license was to save money on transactions for their purchases in Ohio and contribute additional income toward their investing.
"I personally enjoy being a realtor," Ashley said. She's pivoted her focus once again to put this passion on the front burner.
"With having a family, I can't do it all and give my attention to everything," she said of her family's real estate investments and now her role as an agent. Because the income from her real estate investments is healthy, she can work on growing her business as an agent. She doesn't feel pigeon-holed by either income-earning opportunity in life.
INVESTOR FAIL: Some people may see Ashley's shift from counselor to SAHM to investor/real estate agent as failing to find the right career early in life. However, Ashley used her career changes as opportunities. The mindset of financial independence allowed her family to rethink how they budget and use their assets. Her interest in REI helped not only find her passion, but also provide additional income and helped steer her toward getting her RE license. All of these factors have shaped her lifestyle and created flexibility for how Ashley can contribute financially while still prioritizing her family.
FAIL FORWARD: Don't let your past career, life choices or priorities pigeon-hole you. Ashley's story is an example of how creating change, shifting careers, strategies or goals isn't failure. She didn't let her past define her as one type of career or person. Ashley chose change. She chose her family and working on terms that were the best fit for her.
CONNECT WITH ASHLEY STIEGER